Yoshimoto Kyogo presents Kamaitachi
Yoshimoto Kyogo presents Kamaitachi
ENTERTAINMENT
[Breaking News!] Kamaitachi's solo live performance and SwipeVideo stream ranked first in the history of Yoshimoto produced online live performances.
Kamaitachi's (Kenji Yamauchi and Ryuichi Hamaya) solo live performance "ON THE WAY" held on Saturday, September 25, broke the record for the highest ticket sales ever for an online event hosted by Yoshimoto Kogyo.
The two members of Kamaitachi hosted an instagram live on Friday, October 1. Thanks in part to the effect of this event, the number of tickets sold surpassed 17,555 by 10:00 p.m. on October 1. At this point, the number of tickets sold surpassed that of the "Magical Lovely no Yose" held on January 1, 2021, making it the highest number sold in the history of online live shows organized by Yoshimoto Kogyo.
We received these fantastic comments from two members of the Kamaitachi.
From Yamauchi of Kamaitachi :
Thank you so much. It's like a dream that so many people came to see us. If I had known that such a large number of people would be watching us before our solo live show, I would have been so nervous that I would have forgotten all of my jokes! I am so happy!
From Hamaya of Kamaitachi :
Thanks to the cooperation of so many top-notch people, we were able to put on a wonderful solo show. And we were able to have an unbelievable number of people watch our live performance. It has been a long time since I held a solo show, and I realized once again that I am supported by the staff, customers, and many other people. We will continue to work hard so that people can enjoy the show even more in the future. Thank you so much!
Which angle will you watch? A new form of live stream that you can enjoy again and again!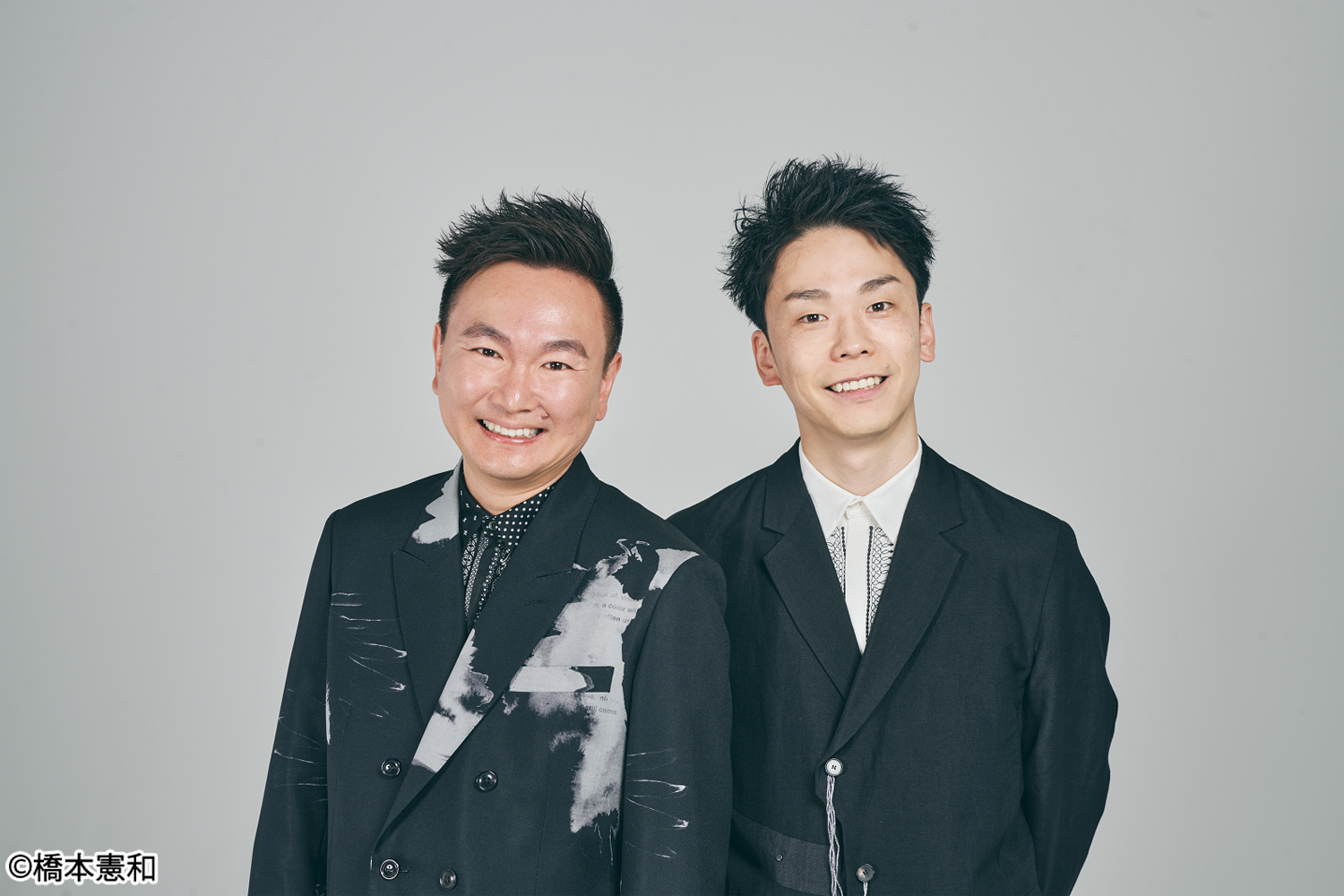 This solo live event utilized the SwipeVideo system. This is an event designed especially for this live stream, where viewers are able to choose freely from as many as 10 different camera perspectives while watching the show. This is truly an unprecedented experiment in live performance, with viewpoints not only from the stage, but also from offstage and backstage.
If you are curious about what kind of live performance it is, please refer to the article by entertainment writer Tengu Yokoyama.
Click here for Tengu Yokoyama's live report.
You can watch the live performance from any angle and as many times as you like during the archive streaming period.
Ticket sales (\2400) for Kamaitachi's solo live "ON THE WAY" will be available until October 2 (Sat.) at 12:00 p.m., and viewing will be available until 18:00 p.m. on the same day.
Click here for FANY online tickets.
国際特許(取得済み)を各国へ申請
日本

米国

カナダ

EU

イギリス

インド

オーストラリア

中国

韓国

イスラエル

インドネシア

ブラジル

南アフリカ

タイ
SwipeVideoは5G環境下でも配信が難しいとされている「自由視点映像映」や「マルチアングル映像」を4G環境下であってもブラウザ上で配信や再生(視点切替視聴)が可能な世界初の特許技術です。
5G環境下で更なる映像体験価値向上に対する取組も行なっています。