TV Asahi (TV Asahi Douga)
TV Asahi (TV Asahi Douga)
ENTERTAINMENT
A pay-per-view collaboration show titled 'Choujin Joshi Senshi Garivenger V' was aired exclusively on the 'TV Asahi Douga' platform featuring comedian Eiji Kotouge and V-Tuber Denno Shoujo Siro. This was a world first release of a free viewpoint video featuring virtual characters.
Free Viewpoint SwipeVideo featuring close-up angles of V-Tuber Siro was broadcast exclusively on TV Asahi's platform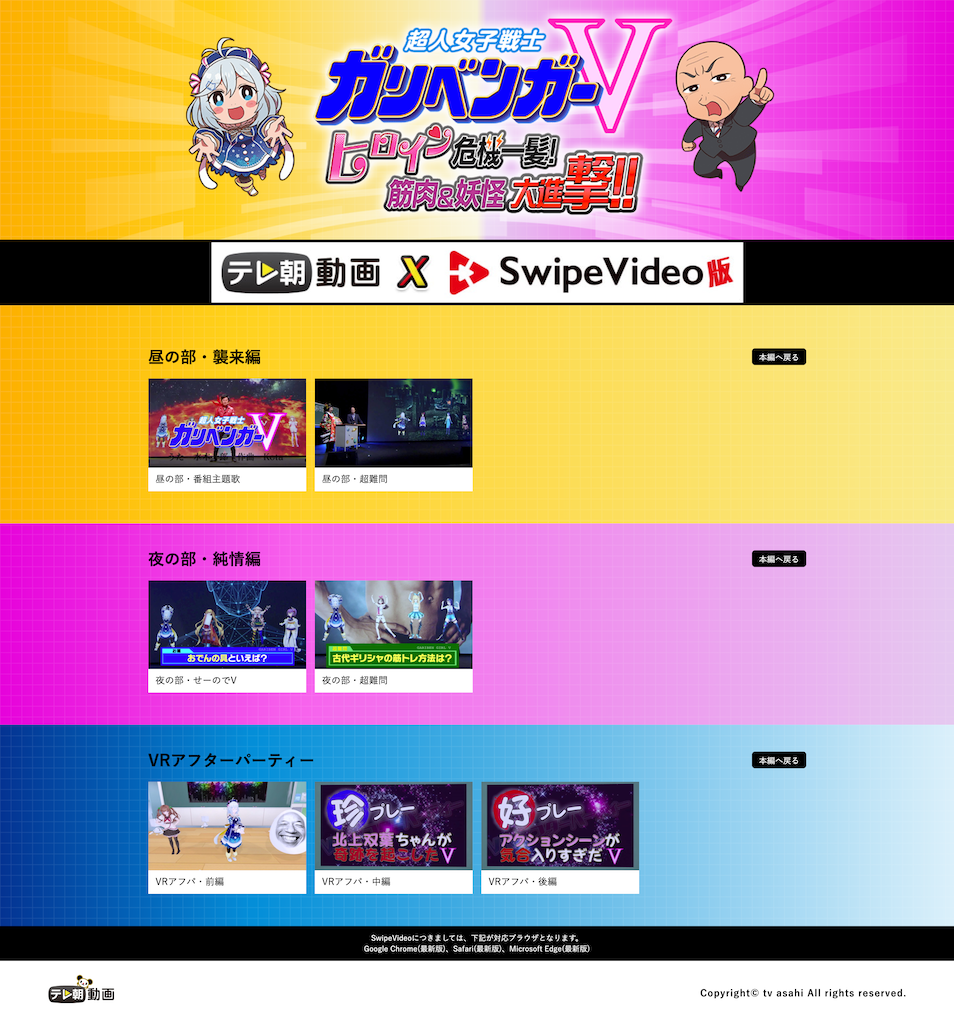 V-tuber Siro's VR online event used 'virtual cameras' to create CG footage used in the specially created SwipeVideo. This was the world's first SwipeVideo distribution of 3D CG images. This is marked the first time in the world that a viewing experience requiring a VR headset was transformed into content that could be viewed on a web browser. This demonstration showcased the ability for SwipeVideo to scale content to a much wider audience whilst retaining the viewing experience of VR content.
SwipeVideo received praise from Customers of the Event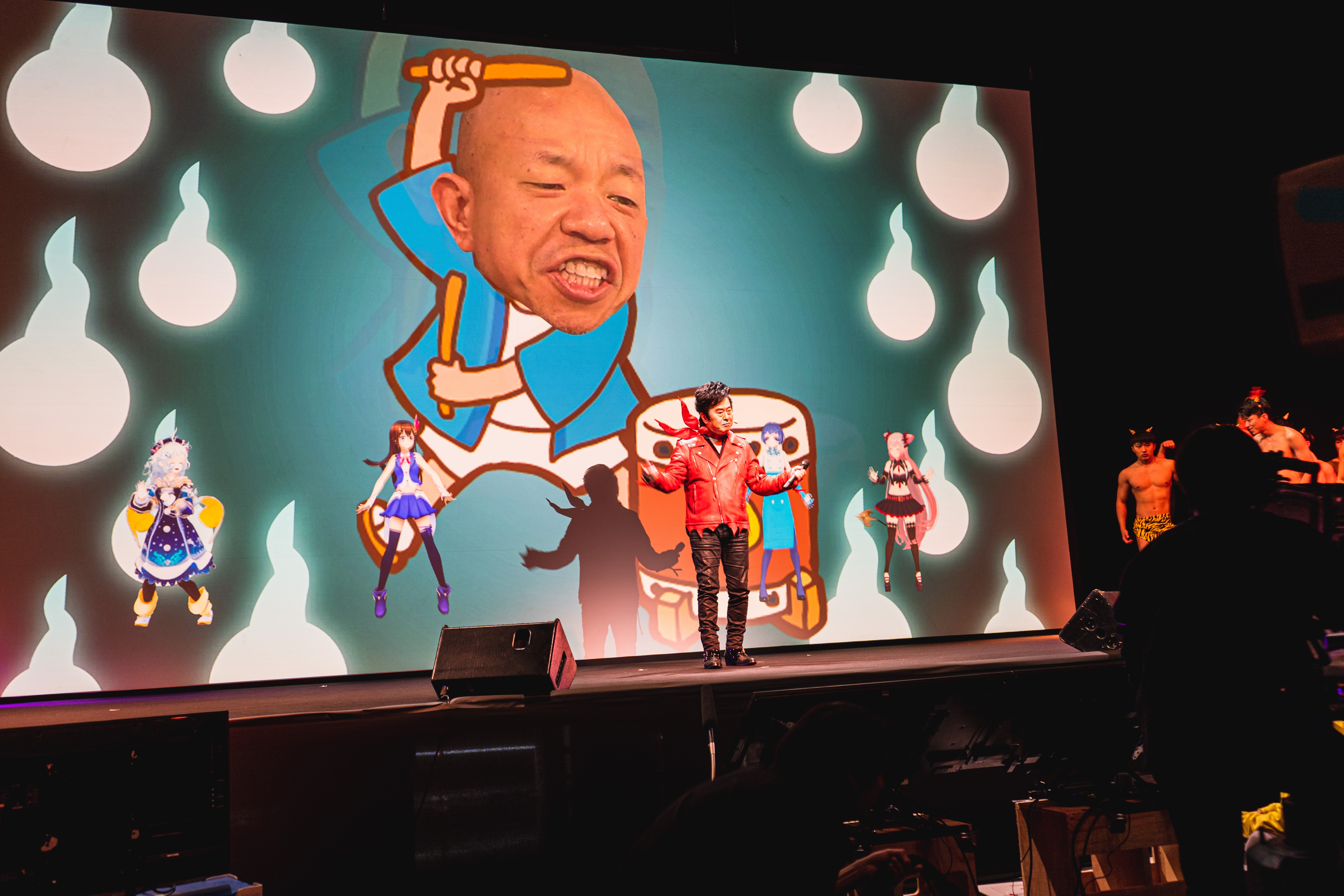 We received a great deal of praise from paying customers of the event, with a small sample of comments as follows. 'It was great to be able to follow my favorite V-Tuber,' 'Fantastic! It would be amazing if you could do all your events using SwipeVideo,' 'I was so happy to be able to see the dancers – amazing product!,' 'It was so nice to be able to see angles that you couldn't see during the initial broadcast,' and 'I could watch my favorite V-Tuber all day. It was the best show ever!'
Free viewpoint video made using VR footage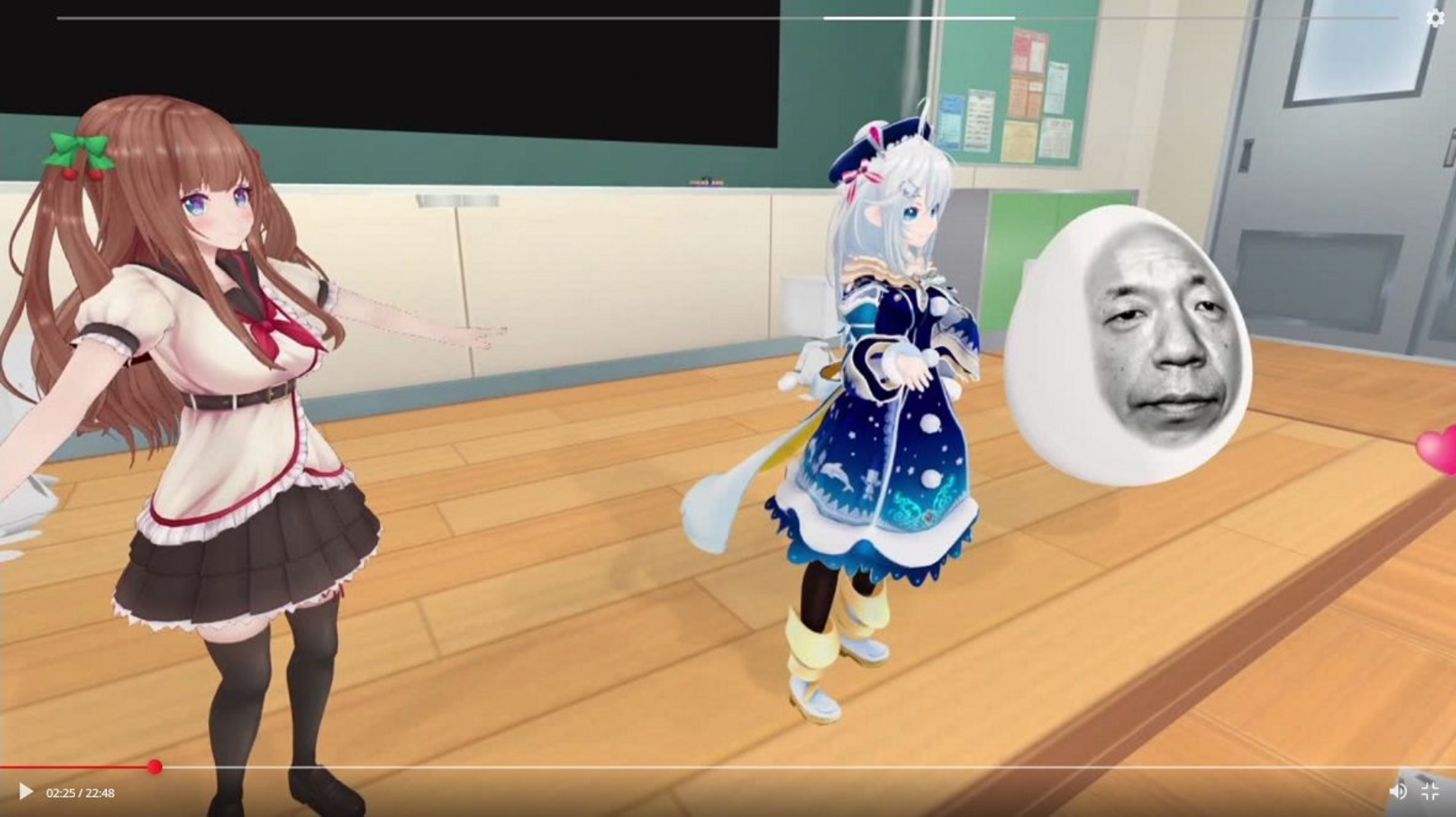 The footage of the VR after-party with fans reflecting on the event was made into a SwipeVideo free viewpoint video.
VR images that can be viewed from the front, at an angle, or even a rear angle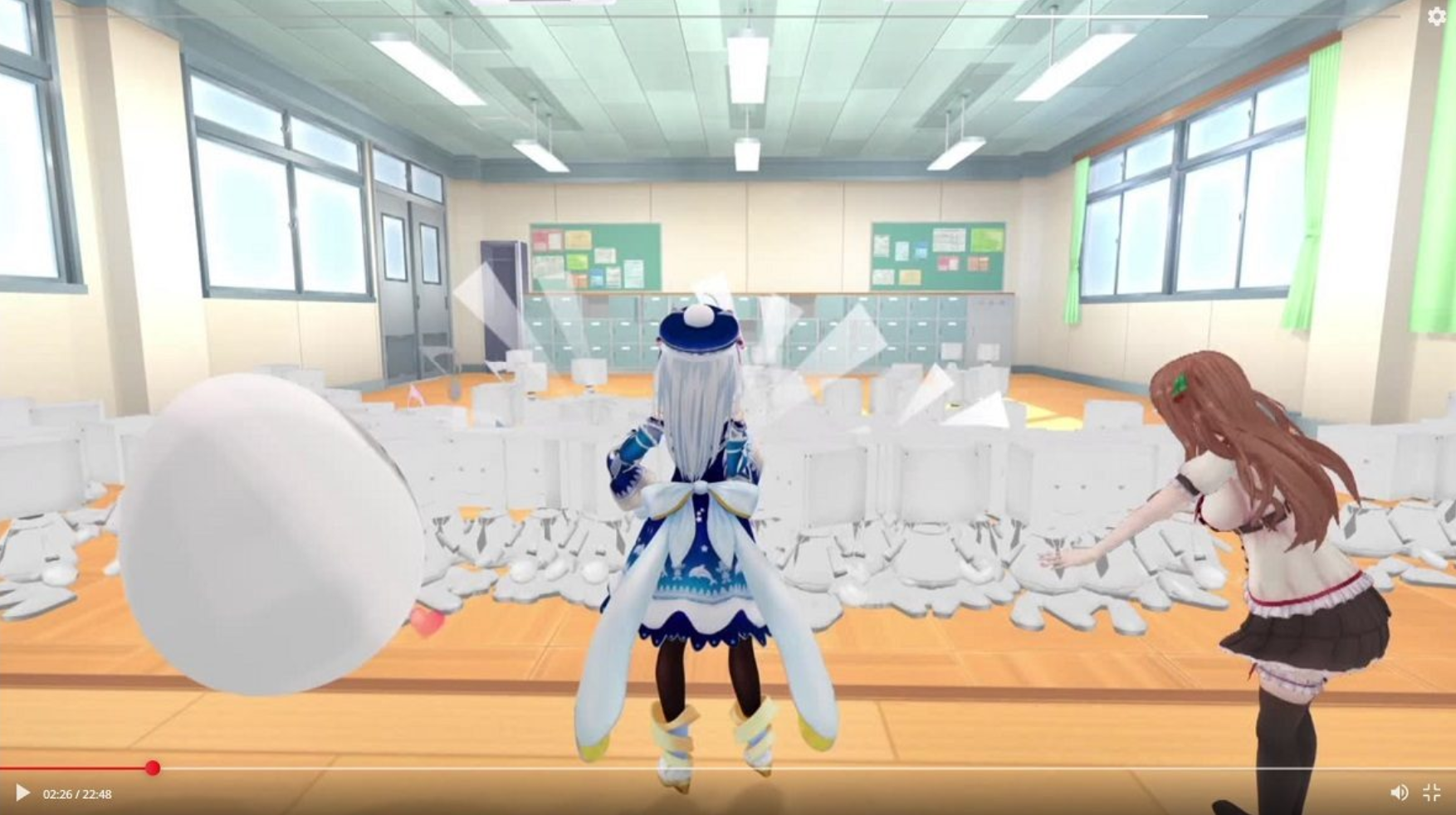 You can enjoy watching 360º video with yourself at the center as well as a 360º video from a bird's-eye view.
国際特許(取得済み)を各国へ申請
日本

米国

カナダ

EU

イギリス

インド

オーストラリア

中国

韓国

イスラエル

インドネシア

ブラジル

南アフリカ

タイ
SwipeVideoは5G環境下でも配信が難しいとされている「自由視点映像映」や「マルチアングル映像」を4G環境下であってもブラウザ上で配信や再生(視点切替視聴)が可能な世界初の特許技術です。
5G環境下で更なる映像体験価値向上に対する取組も行なっています。