Sendai Ikuei Gakuen
Sendai Ikuei Gakuen
LEARNING
Sendai Ikuei Gakuen is the first Junior High School / Senior High School in Japan to implement SwipeVideo
This school has embarked on a new mission to create an improved ICT environment
Sendai Ikuei Gakuen is using SwipeVideo to enhance the learning experience during both lessons and for club activities
The challenge of Digital Transformation in Education using cutting edge ICT Education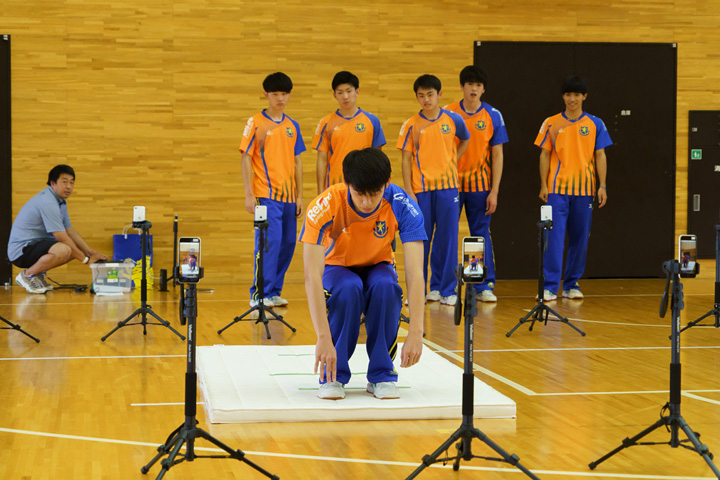 Sendai Ikuei Gakuen is the first Junior High School / High School in Japan to use SwipeVideo, a 360º Free Viewpoint video solution for daily use. Video recording is carried out on campus using 20 smartphones, allowing instantaneous playback in 360º for use during lessons and club activities.
Application of SwipeVideo for Physical Education at Sendai Ikuei Gakuen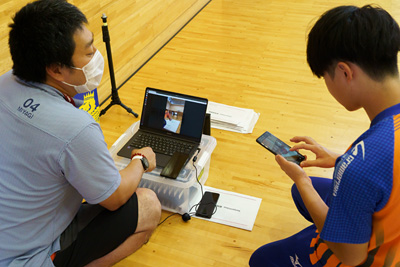 The introduction of SwipeVideo is the first in a series of medium-term initiatives for the realization of a new era of education, which started as a partnership between the school and NTT DoCoMo, Inc. Various developments are planned for the development of the ICT environment that Sendai Ikuei Gakuen is striving to create, including the concept of a "5G" area in the future.
360º Free Viewpoint video allows for instantaneous technical analysis from a variety of perspectives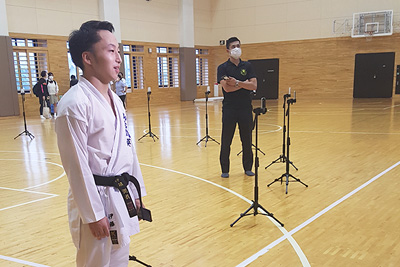 Up till now, during physical education classes and club activities, the only way to see objectively in 360º was to rely on the advice of those around you, even if you can objectively see yourself by filming via a single smartphone or tablet.
By utilizing SwipeVideo, it is now possible to see to breakdown movements from a free 360º perspective. Furthermore, this level of self-analysis allows students to think critically and creatively, and make the correct adjustments to learn and improve.
国際特許(取得済み)を各国へ申請
日本

米国

カナダ

EU

イギリス

インド

オーストラリア

中国

韓国

イスラエル

インドネシア

ブラジル

南アフリカ

タイ
SwipeVideoは5G環境下でも配信が難しいとされている「自由視点映像映」や「マルチアングル映像」を4G環境下であってもブラウザ上で配信や再生(視点切替視聴)が可能な世界初の特許技術です。
5G環境下で更なる映像体験価値向上に対する取組も行なっています。