Sambomaster
Sambomaster
ENTERTAINMENT
You can enjoy the performance "Love from Sambomaster at Yokohama Arena" held on January 9, 2020 from your favorite angle.
The video "Love from Sambomaster at Yokohama Arena SwipeVideo Version," was streamed as a pay-per-view event.
You can enjoy 6 selected songs including the latest song, "Wasurenai, Wasurenai" and "Hajimatteiku Takamatteiku" from your favorite angle by swiping the screen or selecting your favorite angles.
In addition, the three members' commentary is also included as an extra soundtrack!
Sambomaster Thanksgiving Event ~Hall & Response~ Live stream of the Tour Finale on SwipeVideo!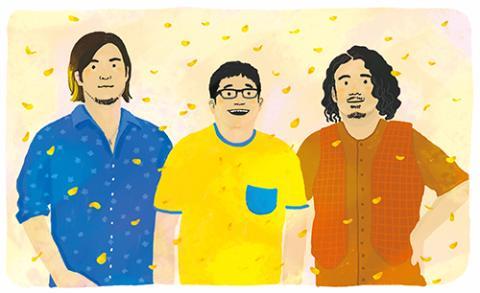 The Yokohama Arena concert, which was previously archive streamed via SwipeVideo, allowed you to enjoy multiple angles.
This time, we were able to use SwipeVideo to stream Sambomaster's concert live.
By swiping (or selecting the screen) from a variety of camera angles, including a camera close-ups of the members and a camera from the stage staff's point of view, you can watch the live performance from any angle you like.
Many fans were pleased to be able to "rewatch" the live streaming as an archive from angles they may have missed during the live stream.
国際特許(取得済み)を各国へ申請
日本

米国

カナダ

EU

イギリス

インド

オーストラリア

中国

韓国

イスラエル

インドネシア

ブラジル

南アフリカ

タイ
SwipeVideoは5G環境下でも配信が難しいとされている「自由視点映像映」や「マルチアングル映像」を4G環境下であってもブラウザ上で配信や再生(視点切替視聴)が可能な世界初の特許技術です。
5G環境下で更なる映像体験価値向上に対する取組も行なっています。