Naoto Inti Raymi
Naoto Inti Raymi
ENTERTAINMENT
In response to the many events that were cancelled or postponed due to the impact of COVID-19, artists have created video content to bring cheer to their fans. Multi-angle archive footage can be used to create new free viewpoint video content. 'No-Audience' events with multiple camera angles can also be live streamed using our technology.
1st Project - 'Don't give in to COVID-19' SwipeVideo was streamed exclusively on the Naoto Inti Raymi Fan Club site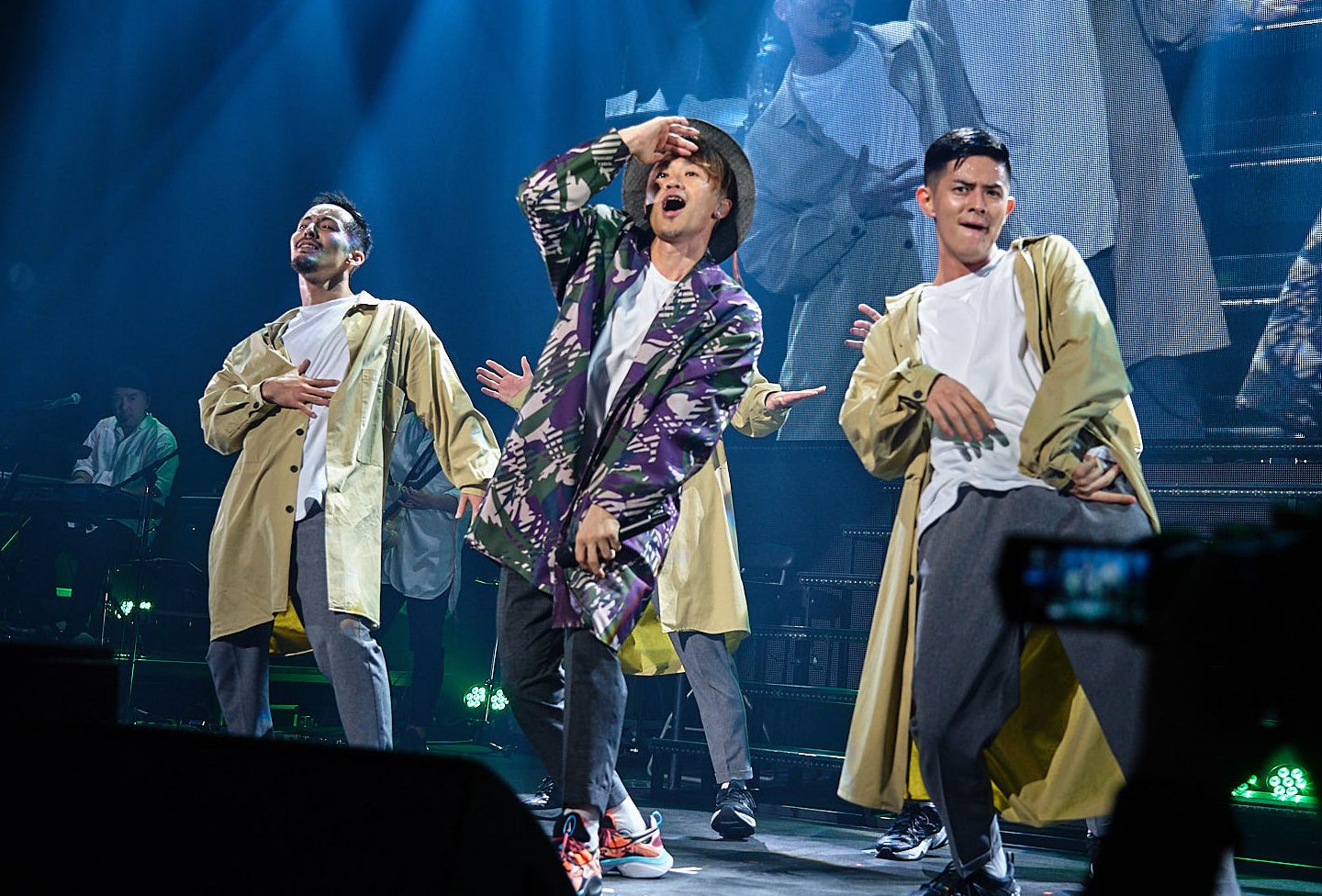 To celebrate the 10th anniversary of Naoto Inti Raymi's debut, a SwipeVideo was created from his 2019 tour finale. The SwipeVideo of 'Life' incorporated 10 angles (to commemorate ten years) was streamed exclusively on Naoto's fan club site. Fans were effusive in their praise of the video with comments like 'SwipeVideo is amazing!,' 'It's interesting to see angles you don't always see,' 'I practised their dance sequence by slowing down the footage,' 'It felt so real! It was amazing to watch the video from so many different angles,' and 'I saw it! I would love to see their other songs!'
2nd Project - 'Don't give in to COVID-19' SwipeVideo was released to a general audience
The second SwipeVideo featured a mix of live concert footage and a specially created angle featuring Naoto Nakamura. The mixed SwipeVideo, the first of its kind, was released globally to announce the release of their nationwide tour video to be released on 17th June, 2020. This second release also incorporated new analytics to track viewing figures for each individual angle.
国際特許(取得済み)を各国へ申請
日本

米国

カナダ

EU

イギリス

インド

オーストラリア

中国

韓国

イスラエル

インドネシア

ブラジル

南アフリカ

タイ
SwipeVideoは5G環境下でも配信が難しいとされている「自由視点映像映」や「マルチアングル映像」を4G環境下であってもブラウザ上で配信や再生(視点切替視聴)が可能な世界初の特許技術です。
5G環境下で更なる映像体験価値向上に対する取組も行なっています。