Milbon Co., Ltd.
Milbon Co., Ltd.
LEARNING
Milbon Co., Ltd., a renowned manufacturer of hair cosmetics for beauty salons, uses SwipeVideo.
Milbon used SwipeVideo to stream the finalists of the 2021 DA Awards, a hair design contest in which hairdressers from around the world compete for the top prize.
The finalists were also judged by a panel of judges using SwipeVideo, a 360-degree, free viewpoint video system.
Milbon Co., Ltd. is a cosmetics manufacturer that produces and sells hair care products and hair colorants exclusively for beauty salons.
The company supports the success of beauty salons by training beauty professionals and helping them solve problems, whilst also supporting the lifestyles of each and every customer who visits its beauty salons with products backed by proven technology.
SwipeVideo free viewpoint viewing experience in the metaverse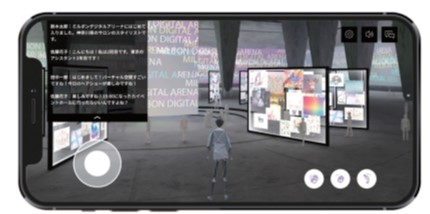 Milbon Digital Arena is a virtual event space application launched by Milbon in June 2021 that can be experienced within the metaverse.
It can be accessed from anywhere in the world, regardless of location or number of people.
A new event experience that makes full use of digital technology
You can control your own avatar, choose what you want to see and what perspective you want to see, and experience events with a high degree of freedom
A new community connecting hairdressers from around the world
You can share the same space with other participants and interact with them via text chat and voice chat.
*Available in 12 countries and regions around the world, including the United States, South Korea, Malaysia, Thailand, and Vietnam
Event space for various purposes
There are four areas: entrance, event hall, seminar booth, and photo gallery, where visitors can experience a wide variety of content
This initiative has connected the Metaverse with free-viewpoint video
国際特許(取得済み)を各国へ申請
日本

米国

カナダ

EU

イギリス

インド

オーストラリア

中国

韓国

イスラエル

インドネシア

ブラジル

南アフリカ

タイ
SwipeVideoは5G環境下でも配信が難しいとされている「自由視点映像映」や「マルチアングル映像」を4G環境下であってもブラウザ上で配信や再生(視点切替視聴)が可能な世界初の特許技術です。
5G環境下で更なる映像体験価値向上に対する取組も行なっています。